ITINERARY HIGHLIGHTS:
Visit the National Museum as well as Masmak Palace in Riyadh.
See the towering ancient monuments in AlUla.
Explore the Old City in Jeddah.
---
MAP OF SAUDI ARABIA:
---
ACCOMMODATION SUMMARY:
Al- Faisaliah, Superior Room – Double
Habitas AlUla resort, Canyon Villa – Double
Shangri-La, Jeddah, Superior Room – Double
Day 1 Riyadh (Dinner):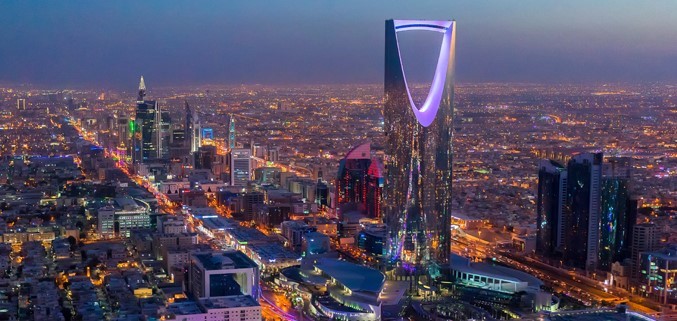 Arrive in Saudi Arabia's buzzing capital Riyadh to a warm A&K welcome and transfer to your hotel.
Freshen up before having a delicious welcome dinner at Hotel.
Riyadh, Saudi Arabia's capital, is one of the wealthiest cities in the world. Once a walled, mud-brick way station along desert trading routes, it is now a modern metropolis that is changing at a rapid rate.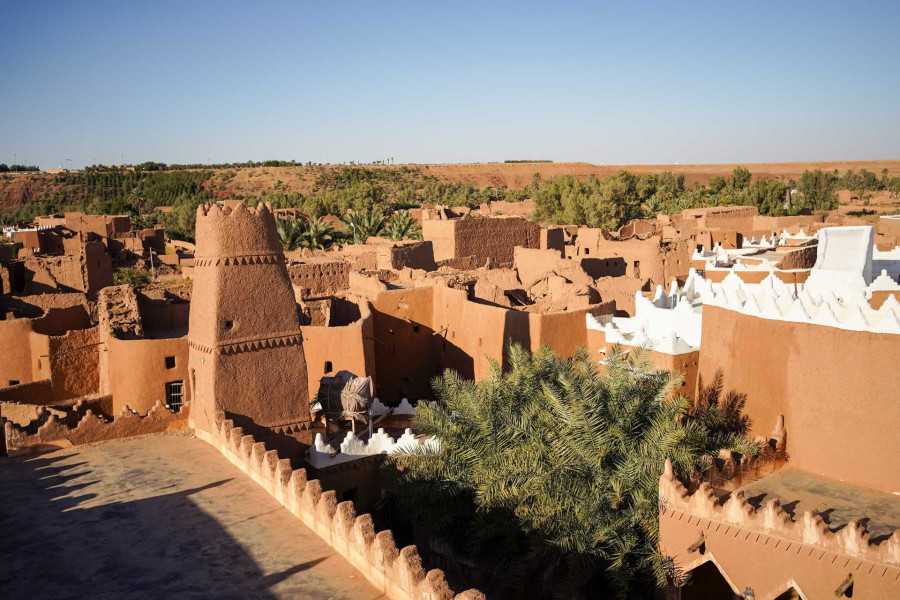 Lush with 600-year-old olive trees, landscaped gardens and swaying palms, The Ritz-Carlton, Riyadh is one of those Saudi Arabia luxury hotels that completely envelopes its discerning guests in majestic surroundings and discreet, attentive service. Discover an elegant oasis where spacious suites, a world-class spa, a stunning indoor pool, lavish wedding and event spaces and exceptional dining options provide the most unforgettable memories.
Al Faisaliah Hotel/ Superior Room
Day 2 Riyadh (Breakfast, Lunch & Dinner):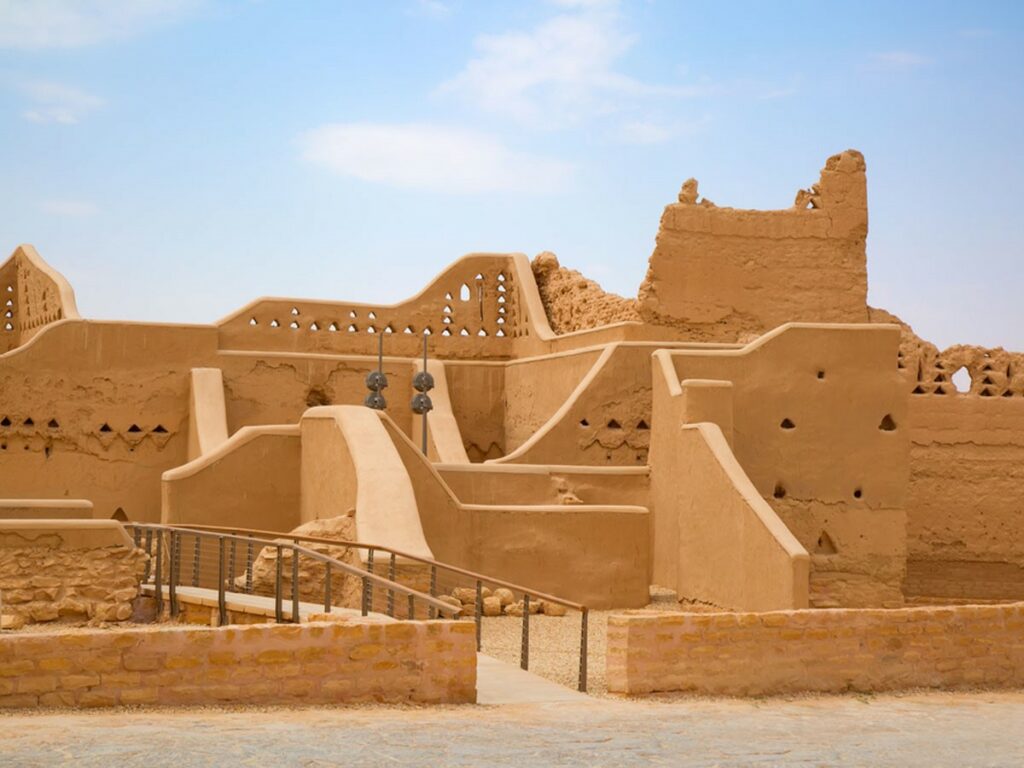 Start you day by visiting the National Museum, a national treasure, and World Heritage Site, composed of eight galleries that tell the complete story of Arabian history – from the creation of the universe to the modern era.
Lunch at Suhail, with local Saudi food
Following that you will head out to the heritage listed Diriyah, an historic site on the outskirts of Riyadh, which is said to be the birthplace of the first Saudi state and is today the current home of the royal family. The mud-brick walls once fortified a thriving desert city that was a powerhouse of culture and commerce. In 1745, the city was named the country's capital, laying the foundations for what would later become a unified Saudi Arabia.
Dinner at Signor Sassi, then back to Alfaisaliah Hotel.
---
Day 3 Riyadh – Al Ula (Breakfast & Lunch):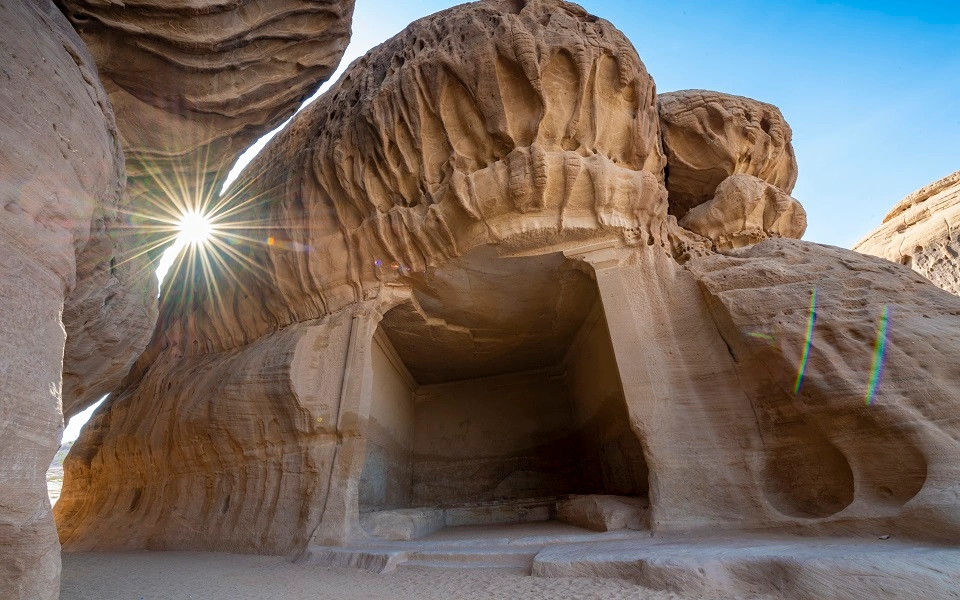 Start you day by exploring old town to admire its many ancient ruins including the once-splendid palace, houses and marketplace. Continue to Masmak Fort, in Riyadh's old quarter, built during the reign of Abdullah bin Rashid in 1895 A.D. Afterwards, explore the Dirah Souq, a market famed for colorful textiles from silk to luxurious pashminas, before stopping for lunch.
Transfer to Riyadh Airport for PM flight to AlUla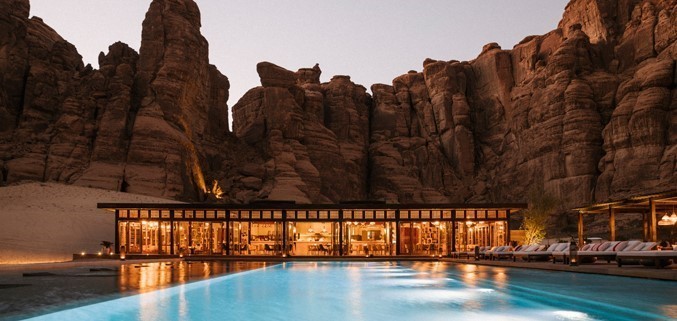 A trail-blazer in sustainable hospitality, Habitas brings luxury living to AlUla in an eco-friendly way. Nestled within an ancient oasis in the desert canyons of the Ashar Valley, find yourself surrounded by sandstone cliffs and palm groves. The serene resort pathways lead up to each of the 96 guest rooms, which span three tiers: premium Celestial Rooms, Alcove Rooms and Canyon Rooms, as well as to the yoga deck, wellness and fitness centers, restaurant, and swimming pool. Each of these spaces is constructed from ethically sourced organic materials which blend seamlessly into their natural surroundings. 
Habitas Al Ula/ Canyon Villa
---
Day 4 Al Ula (Breakfast, Lunch & Dinner):
Today this morning we are starting with Ikma mountain or Jabal Ikmah, a mountain near to the ancient city of Dadan, the capital of Dadanite and Lihyanite Kingdoms, has been described as a huge open-air library. There is no such site that is more significant, than Jabal Ikmah, home to the highest concentration of, and most varied inscriptions, in AlUla.
After refuelling it's off to the iconic 'Elephant Rock' and nearby mudbrick village, before driving onward to Harrat Uairedh, the town's highest point with stunning panoramic views of the surrounding landscape. Drink in the sunset from this spectacular vantage point over a cup of Arabic coffee or tea, and delicious local dates.
This evening you may embark on an exhilarating helicopter ride over the surrounding landscape taking in breath-taking aerial views of AlUla (additional cost).
Habitas Al Ula/Canyon Villa
---
Day 5 Al Ula (Breakfast & Lunch):
Start your morning exploring the wonders of World Heritage listed Hegra. Southernmost settlement of the Nabatean kingdom, the city was known as 'Al Hijr or Hegra' during ancient times and was once a stopover on the very prosperous trade route. The site spreads over 2000 square metres, with an abundance of relics and rock-cut tombs. Discover the Nabatean Well, Qasr Al Bint, Diwan Tomb, and Al Farid Palace as well as the preserved railway station. As sunset approaches, return to your tented camp for dinner at Resort.
Lunch and Pink Camel
Transfer back to the resort for refreshment & to enjoy the hotel facilities (2 hr drive).
Habitas Al Ula / Canyon Villa
Day 6 Al Ula – Jeddah (Breakfast):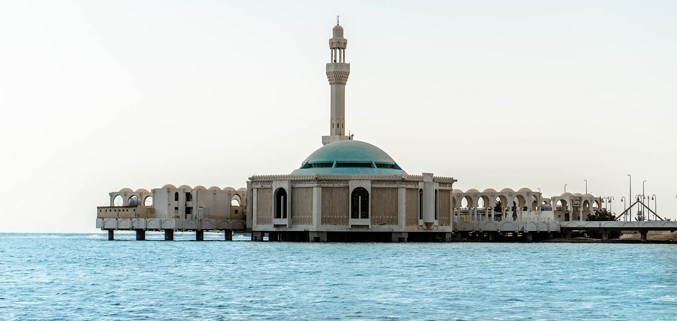 This morning, transfer to the airport for your flight (not included) to Jeddah, Saudi Arabia's commercial capital and the main gateway to Mecca, the holiest city in Islam. Your first stop in this cosmopolitan city is the open-air museum on the Corniche with its extraordinary array of modern sculpture ranging from traditional Arabic designs to the abstract and monumental. Afterwards, gaze upon the 'floating mosque' which appears to drift on the water's surface shimmering in the sun light. Pause to take in the spectacular views over the Red Sea.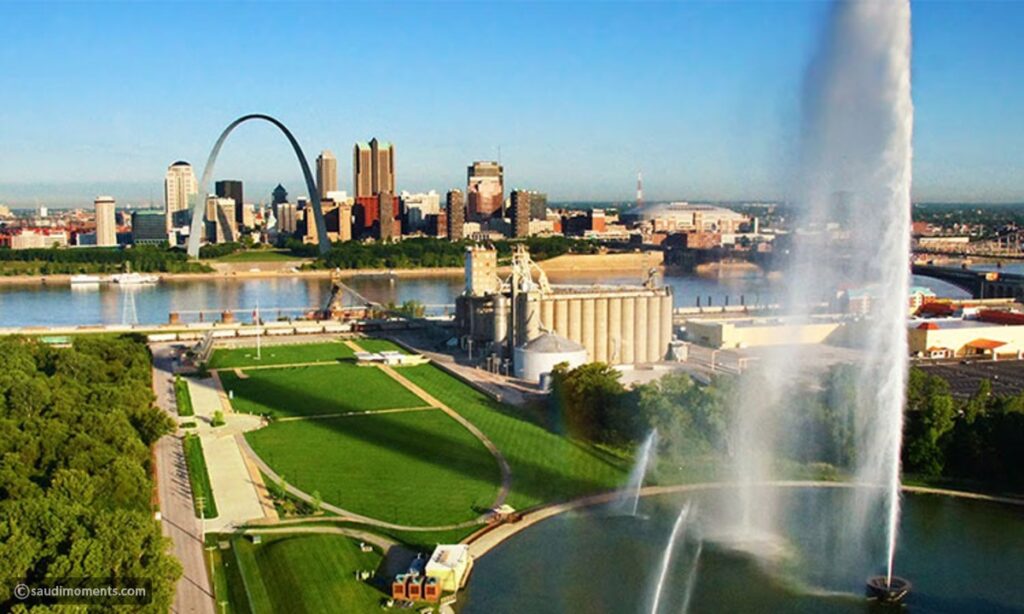 Next, discover King Fahd's Fountain, also known as Jeddah Fountain, which is the tallest of its type in the world, shooting saltwater from the Red Sea 300 metres up into the air, at speeds over 300 kilometres per hour.
The historic crossroads of pilgrims and traders, Jeddah is the most fascinating of Saudi Arabia's major cities, with a cosmopolitan and liberal air not present anywhere else in the country. Admire the city's World Heritage Red Sea architecture, explore the bustling souq and laid-back coastline that's home to fantastic dive sites, and enjoy diverse, world-class cuisine. The evening is yours to explore this captivating city.
Anchored on the new Jeddah Waterfront along the shores of the Red Sea, Shangri-La Jeddah sets a new standard for luxury in the city. Floor-to-ceiling windows throughout the hotel invite the outdoors in, and the stylish interiors reflect the endless blue of the sea and sandy beaches right outside. A dedicated Kids Club and supervised play area provides the canvas for families to create unforgettable memories, while innovative dining concepts promise to satisfy the most refined palates. 
Shangri La Hotel
---
Day 7 Jeddah (Breakfast & Lunch):
This morning, be led on a tour of Jeddah's traditional architecture. Visit some of the old Ottoman houses, constructed from coral and reinforced with wooden beams, including Nasif House, one of the most beautiful which was built in the 1850's by the Nasif Family, one of the most influential trading families in the history of Jeddah. It was here that King Abdul Aziz spent his first night in Jeddah as the guest of Mohammed Nasif after leading his victorious army into the capital of the Western Province.
Enjoy Lunch then head out to explore Abdul Raouf Khalil Museum which showcases the nearly 2,500-year old history of the Jeddah area with exhibitions spanning pre-Islamic history, to pre-modern civilisations and the rich Islamic cultural heritage of the city. The complex also contains a mosque and the facade of an old castle.
Shangri La Hotel
---
Day 8 Departure (Breakfast):
Transfer from your hotel to Jeddah airport to board your international flight back home.
This will be the end of our service, we hope you have you enjoyed your journey throughout the kingdom of Saudi Arabia.
---
PRICING INFORMATION:

Price per person in DBL/Twin: 7110 USD

– Please note…
* Quotation is based on 2 people travelling on a Double occupancy basis.
* All rates are subject to reconfirmation if an actual booking is made.
* Accommodation is subject to availability unless otherwise stated.
* No actual reservations have been made yet unless stated.
---